Chili Dog 2020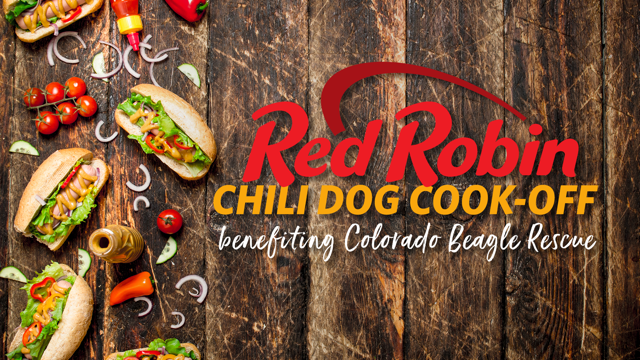 Join us for the
Red Robin Chili Dog Cook-Off
benefiting Colorado Beagle Rescue
March 14th
11:00 am to 2:00pm
Red Robin Yummm University
10000 E Geddess Ave Ste 500
Englewood, CO 80112
$10 for ENTRANTS and $10 for TASTERS!
Kids 10 & under free!
There will be raffle items & a silent auction. Sorry, no dogs!
Purchase tickets online using credit card below
or cash and credit cards will be accepted for raffle tickets,
silent auction winners, and admission the day of the event.
Interested in entering your BEST CHILI RECIPE?
Click here for Entry Form
Please email Kathy with any questions you may have!
We hope to see you there!!.